Cabinets to suit your needs !
Customised wardrobes from JUTZLER, the Swiss brand and world specialist in this field.
Furnish your bedroom, your living room, your hallway, by installing large and beautiful wardrobes totally designed according to your needs and your room.
Colours, aspects, materials, accessories, dimensions, you will be able to choose everything down to the smallest detail! Swiss made, the design of these cabinets is smart, easy to install and really practical to use on a daily basis. JUTZLER's 100 years of experience and existence make this company a true guarantee of quality.
Please do not hesitate to contact our consultants !
Would you like to receive information or an offer for your interior design? Come and meet our advisors in one of our two Jutzler cabinet shops: Ehlerange and Bereldange. You can also receive documentation to find out more about this renowned "Swiss made" manufacturer.
Click here to discover JUTZLER and its customised furniture solutions.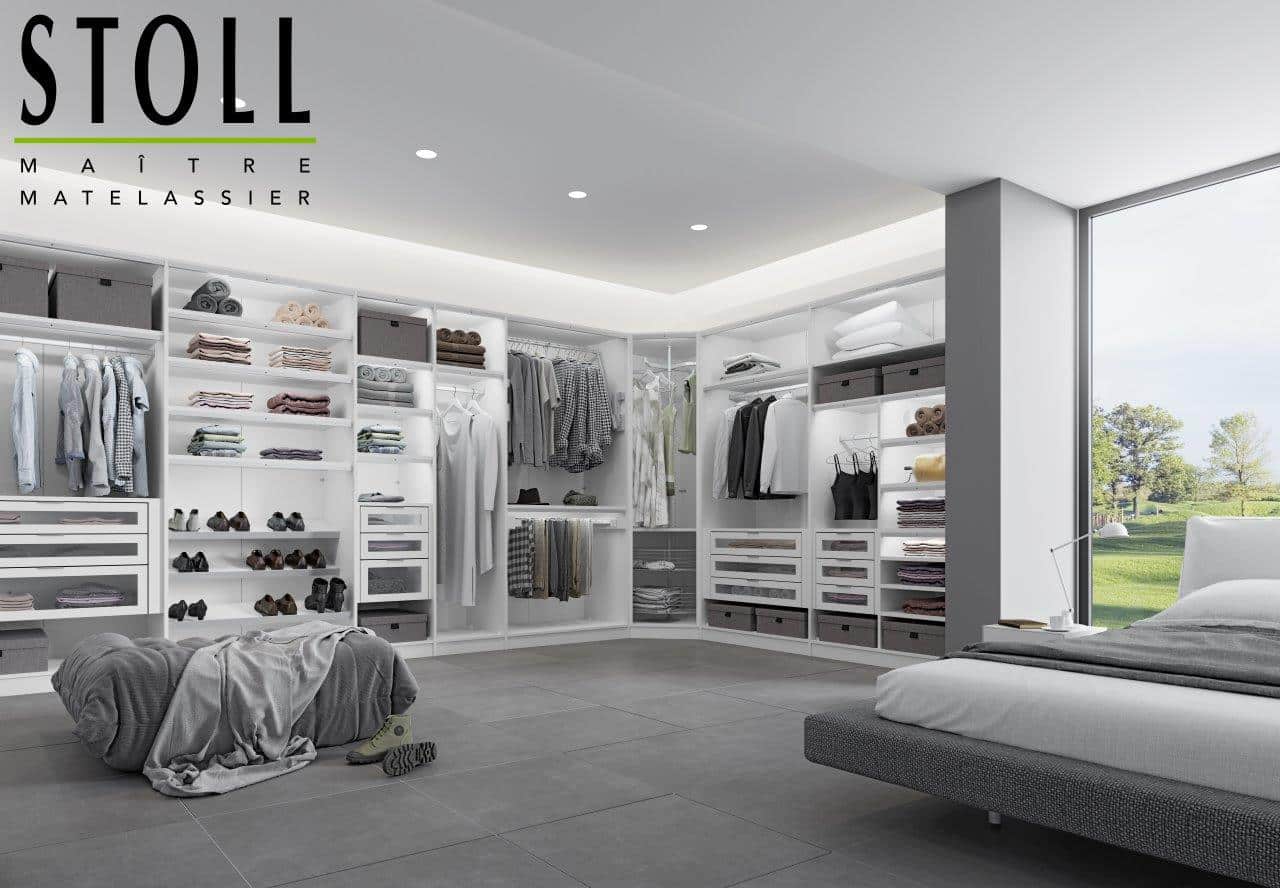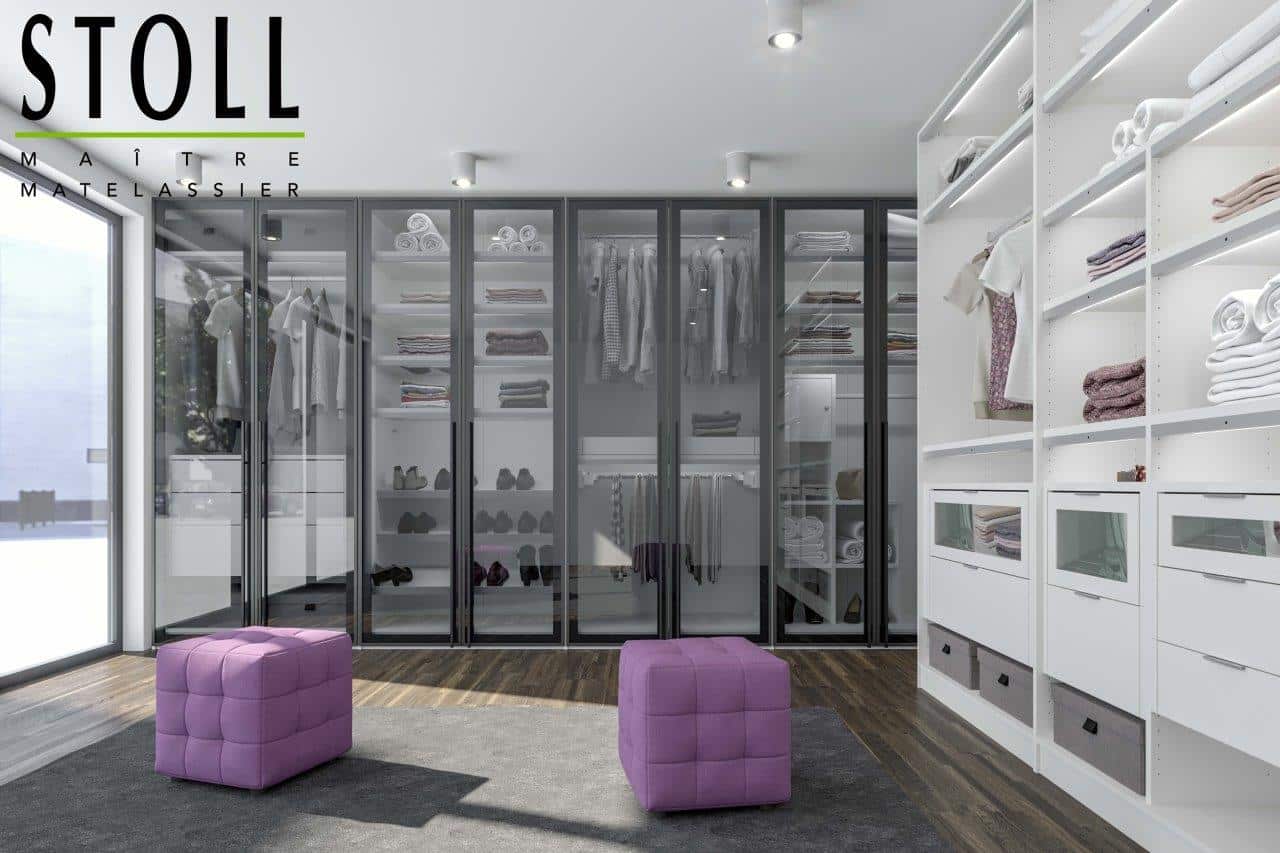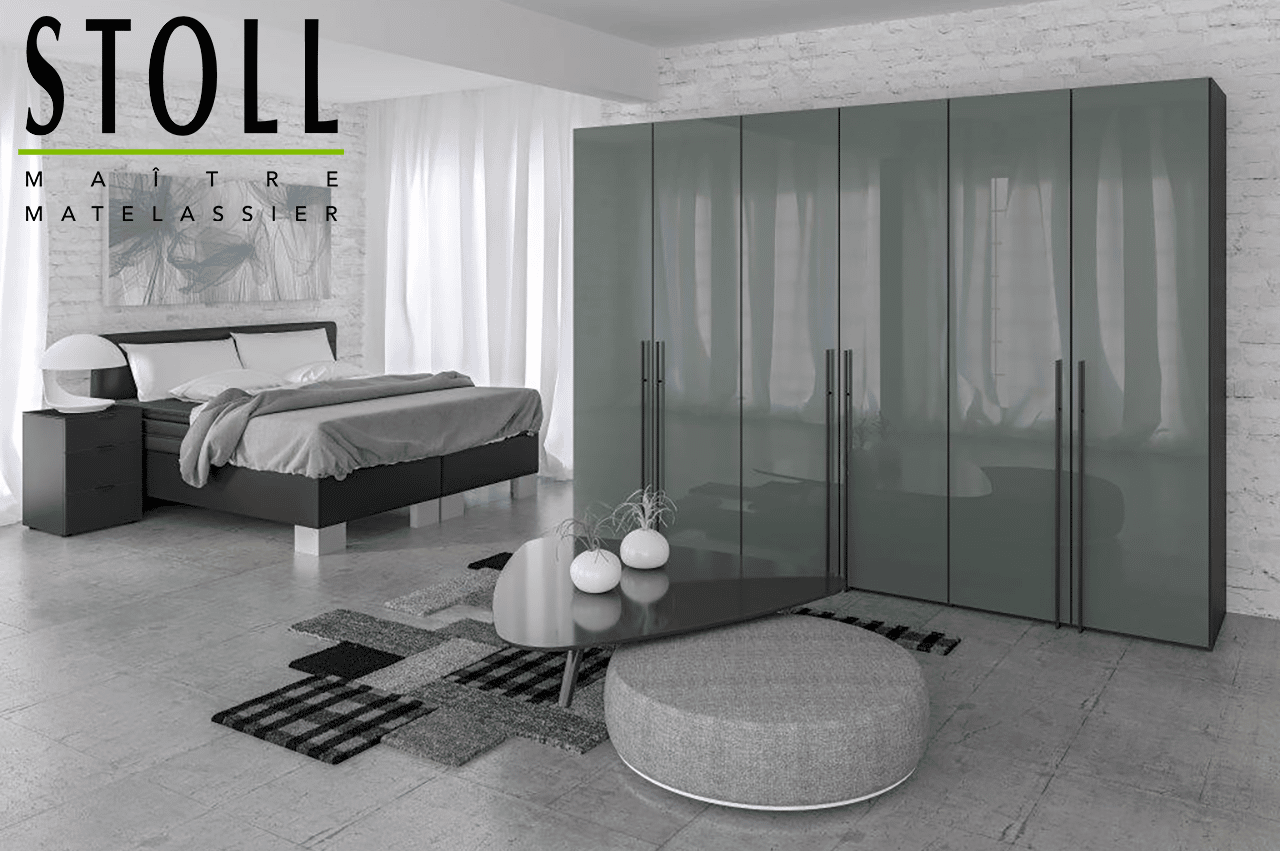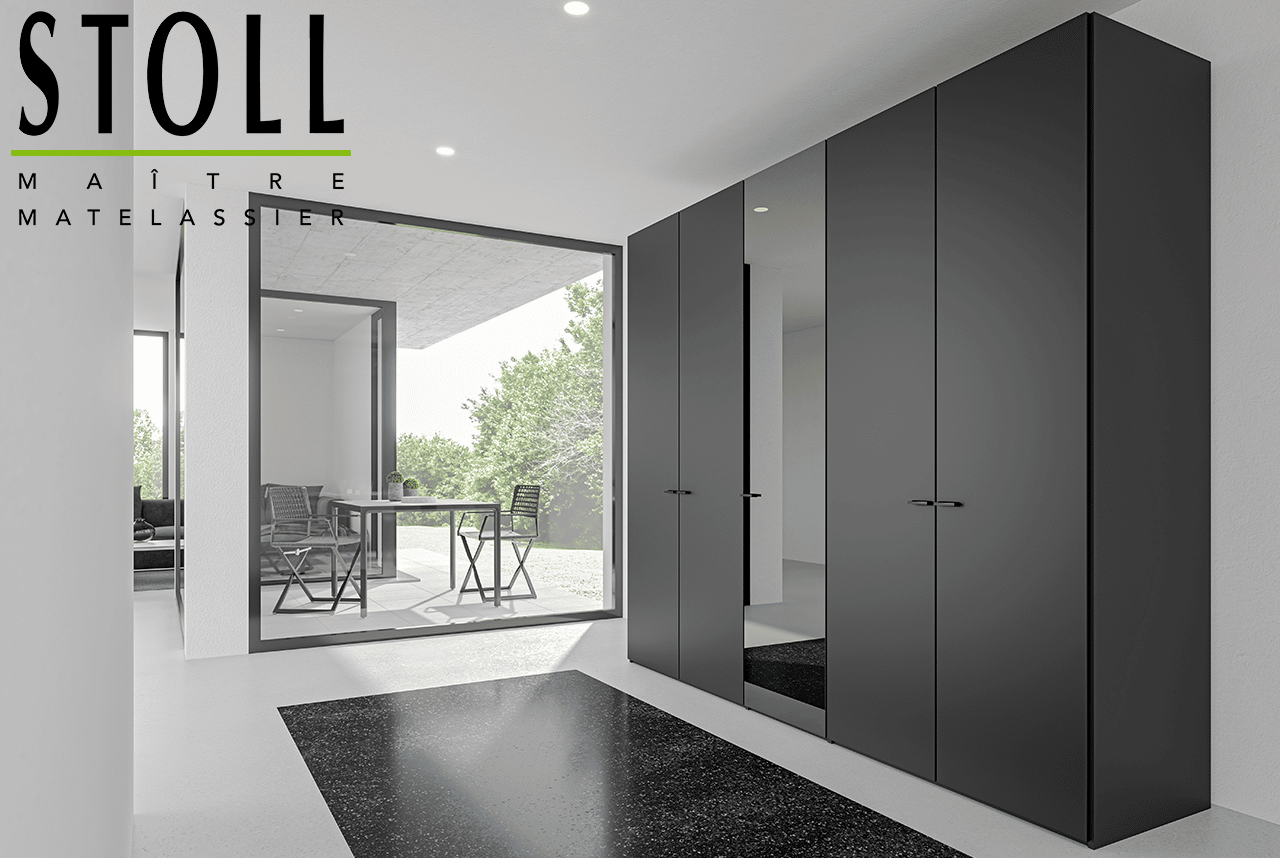 Stoll Maître Matelassier beds and furniture
High-end products at the best prices!
Are you looking for a comfortable bedroom that reflects your taste? Here at Stoll Maître Matelassier, we select elegant, refined, functional furniture for you.
We offer a wide range of beds and storage furniture, in a variety of sizes, colour schemes, and materials to enhance your sleep environment.
Why choose Stoll beds and furniture?
For restorative sleep, opt for the comfort and quality of our beds. With their sleek, perfectly modern lines, they bring a vital, ideal harmony to your bedroom.
Some of our beds are manufactured in solid wood and are available in natural colours, whilst others are made with leather or fabric to lend an essential softness and warmth to your relaxation and rest. We also offer waterbeds that can be adjusted to your preferences (cold and warm settings).
Here at Stoll Maître Matelassier, explore our wide selection of beds: designer, traditional, modern, rustic, etc… all designed to satisfy your tastes.
Our teams carefully monitor the high quality of our raw materials and the quality finish of our products.
Stoll bedside tables, storage furniture, and other furniture
Your bedroom décor wouldn't be complete without matching bedside tables. These furniture items – where we store our most personal items – are the finishing touch that will enhance your bedroom.
Designed in perfect harmony with our high-end bed collection, our beautiful bedside table models will surely catch your eye. Whether you seek a designer, modern, or more traditional look, you'll find the piece that will add the finishing touch to your 'cocoon'.
Storage furniture, increasingly in demand in the world of interior decoration, is becoming a well-established trend. It has now become an essential way to optimise space in your room. Designed to be both functional and aesthetically pleasing, our storage furniture is easily adaptable to the size and shape of every bedroom in your home.
Don't hesitate to visit us to explore our selection of beds and furniture.