Stoll slated frames: quality guaranteed
The selection of a good slated frame is crucial to ensuring both your personal comfort and the longevity of your mattress. Stoll Maître Matelassier designs and offers slated frames suited to your needs.
Thanks to our slated frames and mattresses, we guarantee you restorative sleep and excellent support.
Discover our own 'Stoll Flex' line of slated frames. High-quality products available in fixed, manually adjustable, or motorised versions.
Perflexion slated frames
Using the most innovative technology, our slated frames are made of fiber extremely strong glass and does not lose its elasticity even after long years of use.
Equipped with 33 to 42 battens, they are composed of 5 distinct zones for more comfort in everyday life.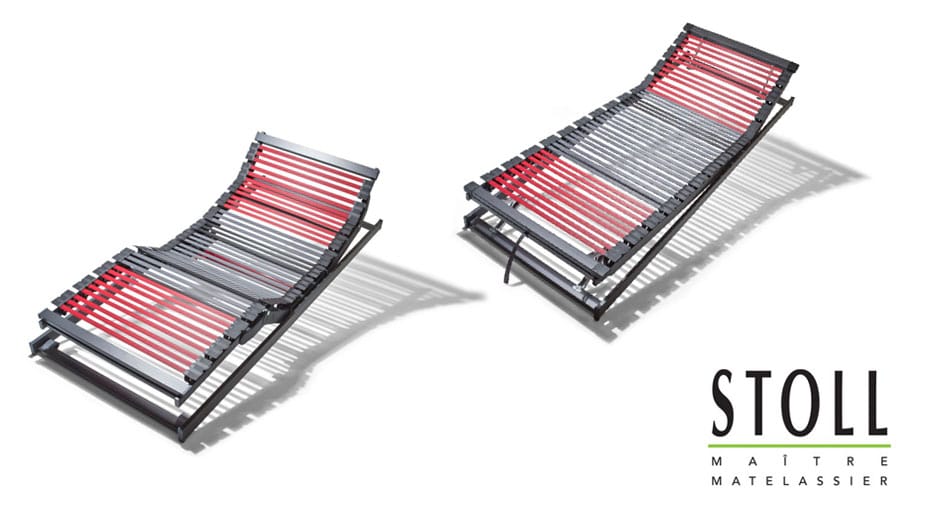 NEW !
STOLL GOODSLEEP
These slated frames reinforced with fiberglass support perfectly each point of the body.
The back is optimally supported in all positions.
The materials that make up this bed frame guarantee a constant and durable elasticity, its longevity is much more important than that of the slats with wooden slats or with springs.